Total Orthopedic Care
Comprehensive Orthopedic Care in one location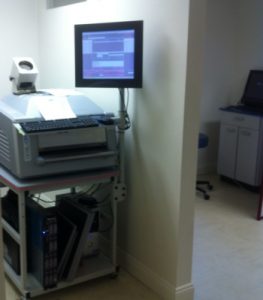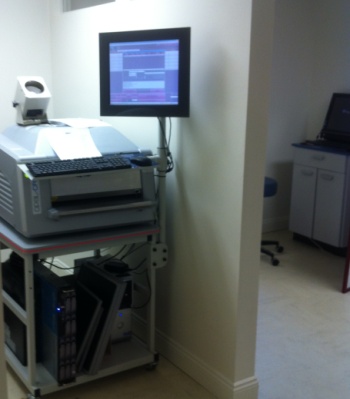 Orthopaedic Associates of Marlborough offers comprehensive on-site care to get you out of pain and back to your active lifestyle.
For your convenience, you can receive total orthopedic care in one location, from diagnostic imaging tests to wound care and casting for fractured bones. Orthopaedic Associates of Marlborough provide the people in Marlborough,  Westborough, Northborough, and Clinton, Massachusetts communities with complete comprehensive orthopedic treatment, eliminating the need to travel to a separate location.
With our state-of-the-art diagnostic imaging, bracing and wound care, Orthopaedic Associates of Marlborough is fully equipped for the diagnosis, treatment, and recovery for orthopedic injuries or conditions.
Click topics below to expand for more information.
Orthopaedic Associates of Marlboroughs' on-site Diagnostic Imaging (X-ray) service, you can receive diagnostic imaging tests right away, when you need them and at the same facility as your doctor. X-rays are useful for viewing bones that provide vital information to help the Orthopaedic Associates of Marlborough board-certified fellowship trained orthopedic surgeons to diagnose conditions and plan treatments.
Orthopaedic Associates of Marlborough board-certified orthopedic surgeons specialize in wound care. Orthopaedic Associates of Marlborough physicians have completed fellowship training, which means that they have the expertise to diagnose and treat traumatic injuries and complex fractures.
At Orthopaedic Associates of Marlborough, you can receive all of your orthopedic care at one location. As a licensed Durable Medical Equipment (DME) supplier, we offer a wide variety of braces for our patient's convenience. Body areas include knees, wrists, and elbows. We also offer crutches, canes and walkers.
Orthopaedic Associates of Marlborough surgeons are Board Certified with the Fellow American Academy of Orthopedic Surgeons and are familiar with all phases of orthopedic treatment and surgery. Our physicians will determine what type of bracing, if any, is appropriate for your condition. In most cases, we will be able to provide this in the office. We will be happy to bill your insurance for any equipment we are able to provide; however, there may be instances where an item is not reimbursable by your insurance company. With some equipment, such as slings, insurance companies simply will not pay for the item. In this sort of instance, we do charge a fee to the patient and payment is required at the time of service. Some insurance companies will make a partial payment and the patient will incur a cost-sharing balance; the patient will receive a bill from Orthopaedic Associates of Marlboro after the insurance company has paid.
You are never required to obtain any bracing through Orthopaedic Associates of Marlborough, we offer this service as a courtesy and convenience to our patients.
Our physicians, physician assistants and medical assistants are all trained in the use of the equipment we provide, and are happy to answer any questions you may have. Should your physician feel you require custom fitted bracing that we are not able to provide in our office, we do have orthotic and prosthetic companies we can recommend for your specific needs.
Call Orthopaedic Associates of Marlborough at (508) 485-3665 for your Urgent Care Same Day Appointment.
We look forward to working with you!
Orthopaedic Associates of Marlborough Team
Make An Appointment
To schedule an appointment, please call (508) 485-3665 OR Make an Appointment Request online.
We are currently accepting new patients and referrals.