Markian D. Stecyk, M.D.
Orthopaedic Surgeon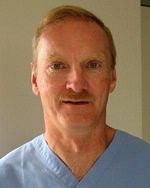 Markian D. Stecyk, MD is a Board Certified orthopaedic surgeon in Marlborough MA specializing in hip and knee replacement surgery and sports medicine. He offers comprehensive, advanced highly personalized care with a focus on fast recovery.
Dr. Markian Stecyk holds a bachelor's degree from Boston University where he graduated with distinction. He attended medical school at Tufts University School of Medicine in Boston, MA. Captain Stecyk served seven years in the United States Air Force Medical Corps caring for Air Force service members and their families. Following his military service, he completed the Orthopaedic Surgery Residency Program at Jefferson University in Philadelphia, PA, which included extensive training in hip and knee joint replacement surgery at the world-renowned Rothman Institute.
Dr. Stecyk joined Orthopaedic Associates of Marlborough in 1990. He has considerable experience in non-operative as well as operative treatment of orthopaedic conditions including:
Dr. Stecyk has served as the Chief of Surgery at Marlborough Hospital since 1995. He has volunteered as a clinical instructor for the University Of Massachusetts, participating in training medical students and residents. He has served as a team physician for the Marlborough High school football program. He is a former president of the Marlborough Hospital Medical Staff, serves on multiple Marlborough Hospital medical staff committees, and has also been a long-time member of the hospital's Board of Trustees.
He is certified by the American Board of Orthopaedic Surgery and is a member of the American Academy of Orthopaedic Surgery.
Dr. Stecyk resides in Marlborough, MA.
Dr. Stecyk Serves the Surrounding Marlborough, MA Communities
Orthopaedic Associates of Marlborough
Marlborough, MA Location
65 Fremont Street
Marlborough, MA 01752

OFFICE PHONE: (508) 485-3665
FAX: (508) 485-0899
Dr. Stecyk serves the Marlborough, MA location:
Monday and Wednesday: 1:00 p.m. to 4:00 p.m.
Thursday: 8:30 a.m. to 11:00 a.m.
Make An Appointment
To schedule an appointment, please call (508) 485-3665 OR Make an Appointment Request online.
We are currently accepting new patients and referrals.