Steven H. Sewall, M.D.
Orthopedic Surgeon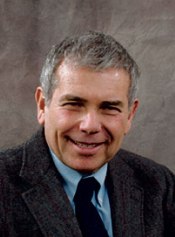 Dr. Steven Sewall is a graduate of Brown University and obtained his medical degree from Cornell Medical College in 1965. He then completed the orthopaedic surgery residency at the University of Cincinnati Medical Center.
During the Vietnam War, Dr. Sewall served in the U.S. Navy from 1970-1972 attaining the rank of Lieutenant Commander. He has been with Orthopaedic Associates of Marlborough since 1972.
In his spare time, Dr. Sewall is a first violinist in the Lincoln-Sudbury Civic Orchestra and plays in string quartets with a group of friends.
Dr. Sewall Serves the Surrounding Marlborough, MA Communities
Orthopaedic Associates of Marlborough
Marlborough, Massachusetts
65 Fremont Street
Marlborough, MA 01752

OFFICE PHONE: (508) 485-3665
FAX: (508) 485-0899

Dr. Sewall serves the Marlborough, MA location:
Thursday: 9:00 a.m. to 11:00 a.m. and 1:00 p.m. to 4:00 p.m.
Make An Appointment
To schedule an appointment, please call (508) 485-3665 OR Make an Appointment Request online.
We are currently accepting new patients and referrals.