Foot and Ankle Pain
Foot and ankle pain can have an immediate impact on your mobility and daily activities.
Why Does My Foot Hurt?
The foot is a complex mechanical structure that balances the weight of the body while providing support and mobility. Pain in the foot may only be a minor nuisance, but long-lasting or intense discomfort can be a sign of a serious condition or injury that requires treatment.
Common symptoms of foot pain include swelling, tenderness, and discomfort in and around the joints, toes, or heel.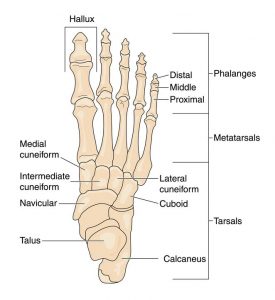 Common causes for foot pain include:
Overuse of tendons and muscles
Increasing your level of physical activity too quickly
Wearing high heels and increasing stress on the tendons
Having flat feet or fallen arches
Muscles or tendons in the legs that are too tight
Why Does My Ankle Hurt?
The ankle is a hard-working joint that connects the lower leg to the foot and supports the body's weight. Ankle pain may be felt in any part of the complex system of ligaments, muscles, tendons, or bones that make up the ankle area.
Common symptoms of ankle pain include swelling, stiffness, bruising, or tenderness in and around their ankle, or have difficulty walking.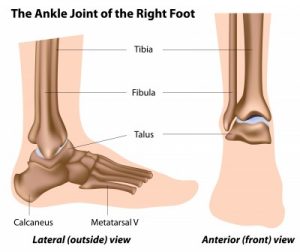 While sports injuries are a common cause of ankle pain, it is possible to incur injury or pain with simple activities, such as stepping on an uneven surface. Pain in the ankle may be acute, or sudden, and can also develop over time from repetitive motions associated with sports, work, or everyday life, causing conditions like tendonitis or tarsal tunnel syndrome.
Foot and Ankle Pain Treatment
Orthopaedic Associates of Marlborough provide comprehensive surgical and non-surgical medical care for a wide spectrum of disorders and injuries of the foot and ankle. Foot and Ankle pain treatment options are available for patients with even the most complex diagnosis. Using the latest techniques and treatment methods, our  foot and ankle expert has the special training and experience to expertly treat your foot and ankle pain.
Orthopedic Foot and Ankle Specialists
Our foot and ankle specialist is at the forefront of the latest orthopedic techniques and continue to pioneer new and innovative orthopedic procedures. Offering a full range of cutting-edge foot and ankle treatments,  allows us the most comprehensive approach to treat your foot and ankle condition.
Foot and Ankle Experts
Orthopaedic Associates of Marlboroughs' Orthopaedic Foot and Ankle Surgeons are foot and ankle experts specializing in treating patients with foot and ankle problems, including arthritis and trauma. 
Our surgeons can evaluate and diagnose your foot and ankle pain, and provide a customized treatment plan that is exclusive to you. They will explore conservative nonsurgical methods first, such as physical therapy, including individualized foot and ankle exercises to relieve your pain. However, if surgery is necessary to allow you to continue an active lifestyle, our surgeons will employ specialized techniques that are minimally invasive and can lead to quicker recovery times to help relieve pain and regain mobility.
Make An Appointment
To schedule an appointment, please call (508) 485-3665 OR Make an Appointment Request online.
We are currently accepting new patients and referrals.